Registration


Items USD










General


IASED Member
$520


Student
$480



Listeners

$300




Presenter only

$360




Regular Author

$550




One day tour/ Half day tour

TBD




Tutorial

$300




Co-authors or Family Members

$300




Additional Page(paper exceeds 8 pages)

$100/per page




Additional Paper

$360
*****Note:
1.Full registration fee covers :(Author only) publication fee + meeting sessions on Sept. 22-24. + 2 coffee breaks,1 lunch, 1 dinner on Sept. 23 + conference kits
2.Tutorials should be registered individually.
3.Tutorial Registration includes: all toturials seesion + lunch on Sept. 22.
4.Students registration applicant should provide student identity.
5.Printed program, attendance certificate, souvenir.. will be provided on conference site.
6.Bank charges borne by the applicant.
7.The papers will be published on line.
8.For "No shows", registration fee is nonrefundable.
9. Cancellation policy: Applicant should send the refund/cancellation requests before 30 March 2017. cancellations will incur a US$100 administrative fee. NO refunds can be provided after this date.

Registration Form
Reg-english.docx
Quick Links
Best Paper Awards
Several best paper Awards SELECTED from different sessions will be given at the dinner banquet of ICVISP 2017.
---
Media Partner

Venue.Japan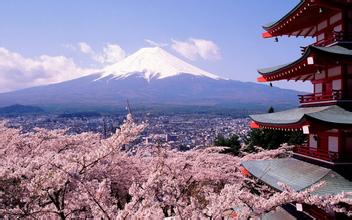 Japan is a stratovolcanic archipelago of 6,852 islands. The four largest are Honshu, Hokkaido, Kyushu and Shikoku, which make up about ninety-seven percent of Japan's land area. The country is divided into 47 prefectures in eight regions. The population of 126 million is the world's tenth largest. Japanese people make up 98.5% of Japan's total population.
Contact
Ms. Anna H. M. Wong
Email: icvisp@iased.org
Tel:+852-30696823 (English)
Monday-Friday, 9:30am-12:00pm and 1:30pm-6:00pm
Module 9 Not Added..