Call for paper
We invite submissions on a wide range of research topics, spanning both theoretical and systems research. The topics of interest include, but are not limited to:
Signal processing
· Filter design
· Adaptive and clustering algorithms
· Adaptive, array, multidimensional, optical, and nonlinear signal processing
· Cyclostationary analysis
· Discrete cosine transforms
· Discrete Hilbert transforms
· Wavelet transforms
· Fast Fourier transforms
· Signal identification, noise control, and reconstruction
Image processing
· Image filtering, smoothing, and enhancement
· Image segmentation, feature detection and extraction
· Content-based image retrieval
· Image coding and compression
· Super-resolution imaging
· 3-D and surface reconstruction
· Cryptography, steganography & watermarking
· Automatic image & video annotation
Computer vision
· Image and video acquisition and formation
· Object detection and recognition
· Biologically Inspired vision
· Activity segmentation
· Gesture and activity recognition
· Motion analysis & object tracking
· Model-based vision
· MotionFlow
· Visualization
Applications
· Autonomous vehicles
· Medical image processing
· Rehabilitation, occupational therapy, and telemedicine
· Gait analysis, balance study, fall detection and prevention
· Mental health and cognitive stimulation
· Monitoring activities of daily living
· Multimedia databases & indexing
· Speech & music processing
· Biometrics, facial recognition
· Surveillance
· Robotics
· Environmental monitoring
· Augmented and mixed reality
Quick Links
Best Paper Awards
Several best paper Awards SELECTED from different sessions will be given at the dinner banquet of ICVISP 2017.
---
Media Partner

Venue.Japan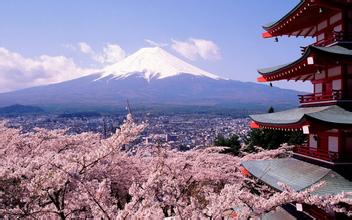 Japan is a stratovolcanic archipelago of 6,852 islands. The four largest are Honshu, Hokkaido, Kyushu and Shikoku, which make up about ninety-seven percent of Japan's land area. The country is divided into 47 prefectures in eight regions. The population of 126 million is the world's tenth largest. Japanese people make up 98.5% of Japan's total population.
Contact
Ms. Anna H. M. Wong
Email: icvisp@iased.org
Tel:+852-30696823 (English)
Monday-Friday, 9:30am-12:00pm and 1:30pm-6:00pm
Module 9 Not Added..