Visa Information
1. Applicable activities
Activities on the part of those who engage in official business of foreign governments or international organizations recognized by the Government of Japan, and activities on the part of their family members belonging to the same household (excludes the activities described in the section on diplomatic visas).
2. Period of stay
5 years, 3 years, 1 year, 3 months, 30days or 15 days
3. Visa application documents
(1) Passport

(2) Photograph

(3) Note verbale and/or documents issued by the foreign government or international organization, certifying the identity of the person concerned and his or her purposes while visiting Japan

(4) Visa application form (In some cases this can be omitted)
More info: http://www.mofa.go.jp/j_info/visit/visa/index.html
Quick Links
Best Paper Awards
Several best paper Awards SELECTED from different sessions will be given at the dinner banquet of ICVISP 2017.
---
Media Partner

Venue.Japan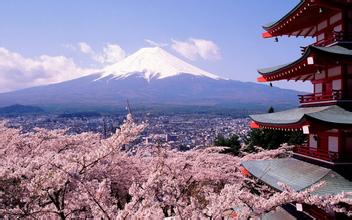 Japan is a stratovolcanic archipelago of 6,852 islands. The four largest are Honshu, Hokkaido, Kyushu and Shikoku, which make up about ninety-seven percent of Japan's land area. The country is divided into 47 prefectures in eight regions. The population of 126 million is the world's tenth largest. Japanese people make up 98.5% of Japan's total population.
Contact
Ms. Anna H. M. Wong
Email: icvisp@iased.org
Tel:+852-30696823 (English)
Monday-Friday, 9:30am-12:00pm and 1:30pm-6:00pm
Module 9 Not Added..