Submission
Important Date
| | | |
| --- | --- | --- |
| Abstract Proposals | are due by | Tuesday, August.20 |
| Review Decisions | will be sent | within two weeks |
| Final Registration | for all presenters is | Tuesday, Sep 1 |
| Full Paper (optional) | must be received by | Friday, August 22 |
| Virtual Presenter File | must be received by | Friday, Sep 14 |
| ICVISP 2017 | will be held | 22-24,Sep. 2017 |
Please Download the Template here:Authors are invited to submit abstract/ full paper using the on-line submission system ,any problems about the submissions,please contact: icvisp@iased.org
8.5x11 paper size kit.zip
Originality
Only original papers will be considered. the manuscripts must not be previously published or accepted for publication elsewhere. must not be under review by any other conference or publication during the review cycle.
Length and paper format
Submitted papers should be written in English, including all figures, tables, references, and appendices. ordinary length limits is 5-10 pages.
For detailed paper format information, please down here:
*Tips: Be sure to use the templates conference mode, read template documentation for details.
Technical Dacilities for Presentation
-Laptop
-Projector
-Pointer
-Microphone
-CD/DVD-ROM Drive
*Please be aware that internet access is not guaranteed. having an external storage source is imperative. If you need some extra software for your presentation, please contact IASED staff to make sure it is possible.
Poster Presentation Size
Poster Stand(Height* Width):1*0.8 m
Quick Links
Best Paper Awards
Several best paper Awards SELECTED from different sessions will be given at the dinner banquet of ICVISP 2017.
---
Media Partner

Venue.Japan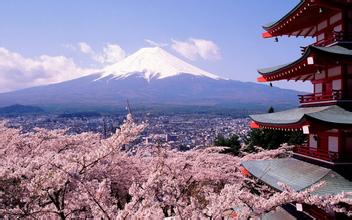 Japan is a stratovolcanic archipelago of 6,852 islands. The four largest are Honshu, Hokkaido, Kyushu and Shikoku, which make up about ninety-seven percent of Japan's land area. The country is divided into 47 prefectures in eight regions. The population of 126 million is the world's tenth largest. Japanese people make up 98.5% of Japan's total population.
Contact
Ms. Anna H. M. Wong
Email: icvisp@iased.org
Tel:+852-30696823 (English)
Monday-Friday, 9:30am-12:00pm and 1:30pm-6:00pm
Module 9 Not Added..