Awards
Best student paper ( under the age of 35)
Best paper(presenter)
Best poster
Best reviewers
..
ICVISP 2017 awards at least one best paper award at each session. The best paper is selected by scores compiled by the at least 2 session chairs from those papers that have received the highest review scores and/or highest number of best paper award nominations.

*The general chair can choose to create additional awards, such as more than one best paper award, a best student paper award, or best paper awards in specific areas.
Quick Links
Best Paper Awards
Several best paper Awards SELECTED from different sessions will be given at the dinner banquet of ICVISP 2017.
---
Media Partner

Venue.Japan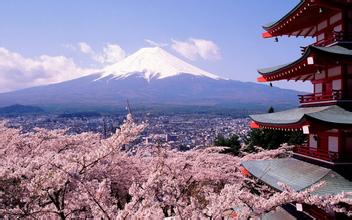 Japan is a stratovolcanic archipelago of 6,852 islands. The four largest are Honshu, Hokkaido, Kyushu and Shikoku, which make up about ninety-seven percent of Japan's land area. The country is divided into 47 prefectures in eight regions. The population of 126 million is the world's tenth largest. Japanese people make up 98.5% of Japan's total population.
Contact
Ms. Anna H. M. Wong
Email: icvisp@iased.org
Tel:+852-30696823 (English)
Monday-Friday, 9:30am-12:00pm and 1:30pm-6:00pm
Module 9 Not Added..